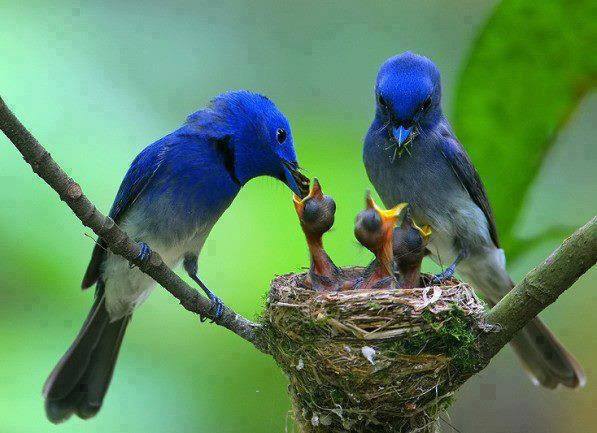 ​The huge Redwood trees, found in
California somehow welcome birds to
nest, and find they are welcomed to sit in
those huge trees, through each season.
Not only birds but humans are drawn to them
simply by their beauty and humongous sizes. Takes
one's breathe away. (I have been privileged to be
around – touch them and learn how small I am in
comparison).
Matthew 13:32
Which indeed is the least of all seeds:
but when it is grown, it is the greatest
among herbs, and becometh a tree, so that
the birds of the air come and lodge in
the branches thereof.
There is a negative side of tree's and man
finding rest in them.
Job 14:7 –
For there is hope of a tree, if it
be cut down, that it will sprout
again, and that the tender
branch thereof will not cease.
Glory to God and his word-The
darkness (Satan) may chop some trees
down, (but listen), it will sprout again, and
that tender branch thereof will not cease.
These are awesome words to some-(including
myself) that when Satan realizes that your gift
from God may destroy his plans and work–
he may try anything to rid 'his world' of you.
However, it is my hope that somewhere along
our 'growing path' someone has told us,
or in the Bible we have read–where it tells us
that God is stronger than the dark spirits.
For instance: 1-John-4-4
4 Ye are of God, little children,
and have overcome them: because
greater is he that is in you, than
he that is in the world.
Always (do your best) not to allow the king
of this world to get the upper hand in your life.
He will try, however, but he is afraid of Gods
promises and the blood of Christ shed on the
Cross at Calvary. (For we were on his mind
when he was on the cross dying for our sins
and shortcomings) These words must be on our
minds when we are overtaken by darkness. When it
becomes dangerously dark (deep in our hearts and
souls) these words will come alive, and by morning a
brighter day will be seen and you will be
the victorious one.
by Robert D. Anderson